Exercise 9 - Secure Data Services
Overview
To secure the services we created in our VDB, we need to create an additional user on the server.
Create the additional user
In $JBOSS_HOME/bin directory run the following script with the answers to the prompts below
./add-user.sh

For windows users, the script will be add-user.bat
Type: b) Application User
Username: maskUser
Password: Password1! (same as the one used during installation
groups: odata,mask

Remoting: no

Back in JBDS open the demo-jdv.vdb and then to Data Roles tab. In the lower left add a new role

Name the role User.

In the mapped enterprise role tab add a value of user. Click finish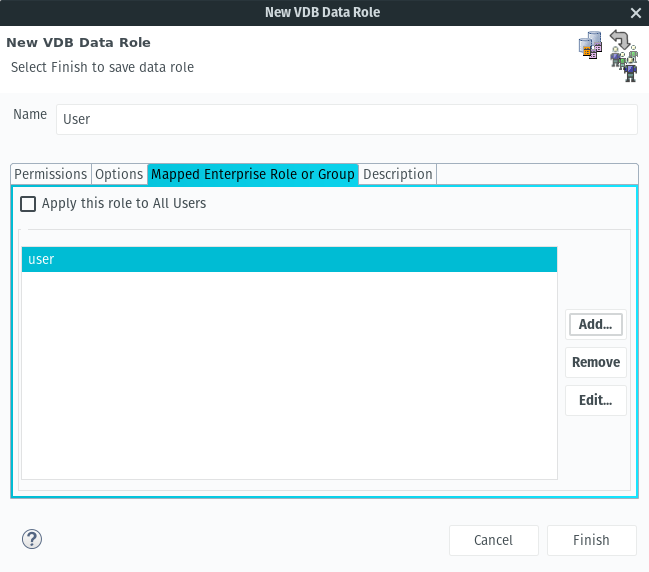 Add another Data Role called Masked

In the mapped enterprise role tab add a value of mask

Uncheck all the tables except for FedView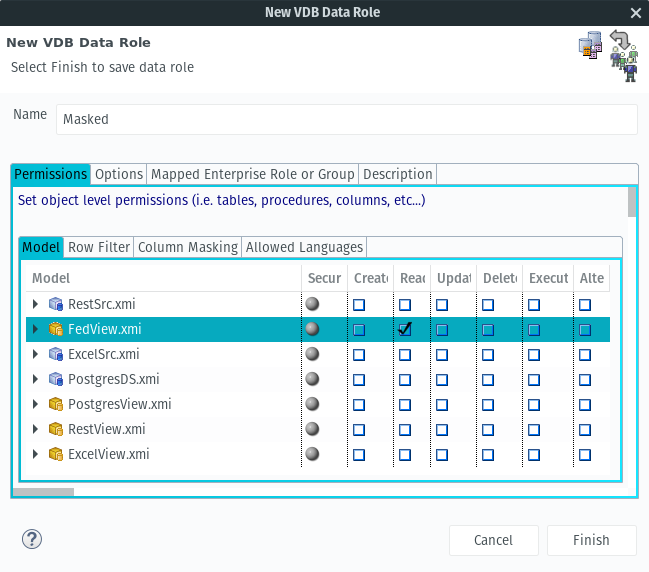 In the row filter tab, click add. Set target as FedView.combined

In the condition field add visibility = 'public'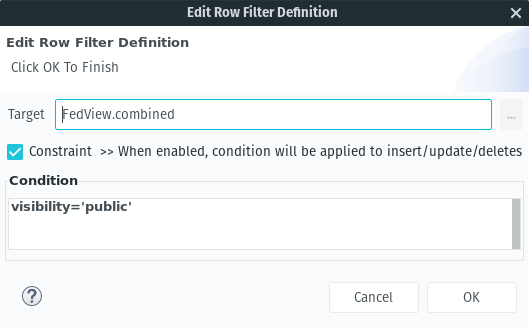 In the column masking tab, click add

Target column is FedView.combined.email. Column expression is 'anon@email.com'.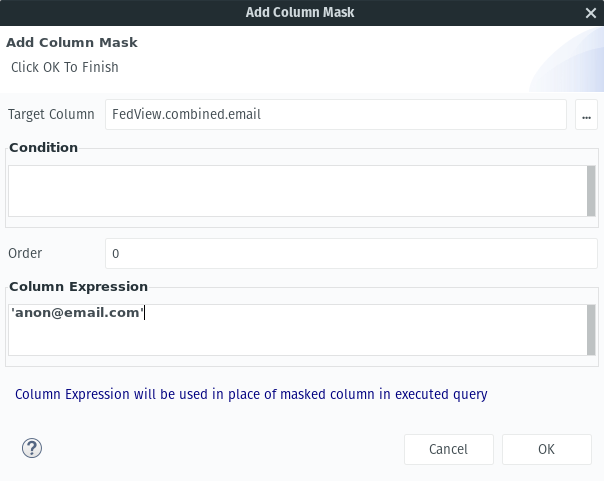 Deploy the changes
Save the changes to vdb then click the deploy button.
Test with Postman
In postman, run the FedView masked test. Verify that the Test Results tab returns PASS