Click "Applications" and then click on "Pods"
This is going to show basic details for all pods in this project (including the builders).

Next let's look at the log for the pod running our application.
Click the pod for the dc metro map webapp (it shoud have a status of Running)

Here, at the top, you can see the labels on this pod
Click the "Actions" button, then click "Edit YAML" for the pod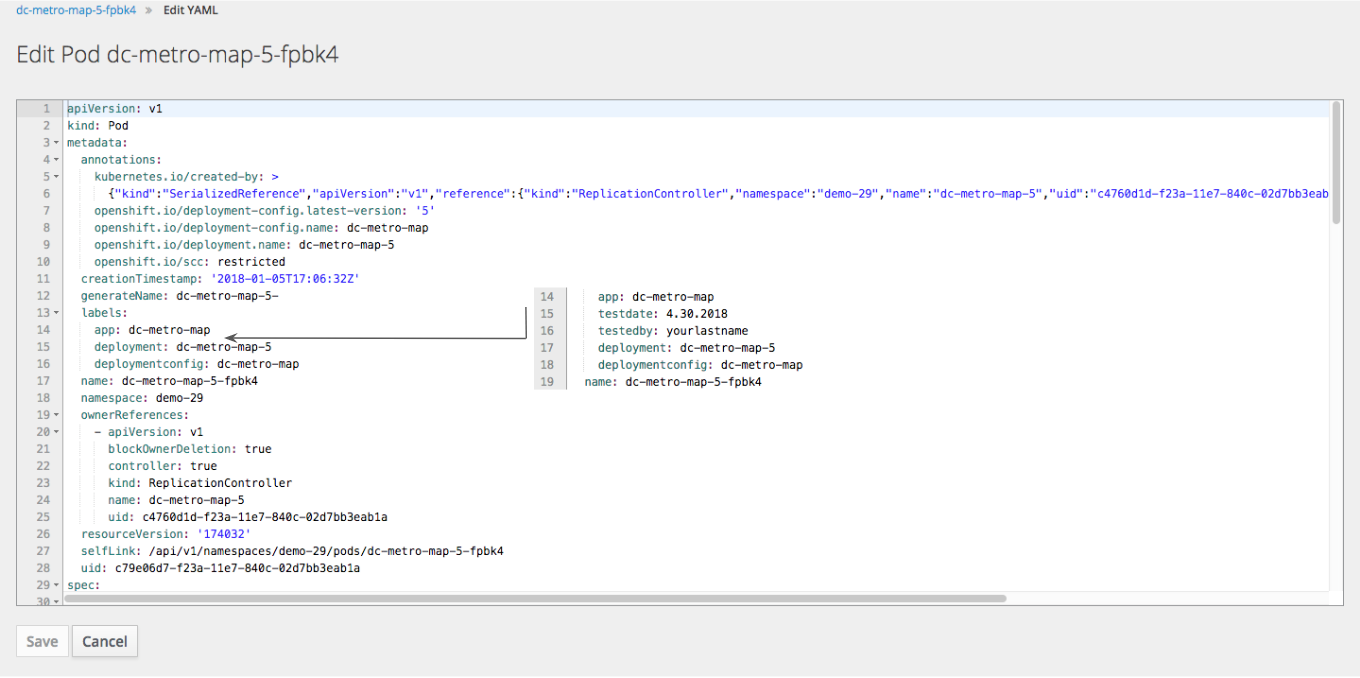 You will see all the labels under the metadata->labels section.
Add a new label into the labels section

testdate: 4.30.2018 testedby: mylastname

Your updated label will show up in the running pod's.
Select Application -> Pods -> dc-metro-map (Running POD)
If you see "More labels..", then click that link

Labels will appear in the list: