Web Console access

https://console-openshift-console.apps.

example

.

redhatgov.io



Click "Workloads", then "DeploymentConfigs", and then "dc-metro-map"
In the Deployment Config Details, click the up arrow 3 times.
The deployment should indicate that it is scaling to 4 pods, and eventually you will have 4 running pods. Keep in mind that each pod has it's own container which is an identical deployment of the webapp. OpenShift is now (by default) round robin load-balancing traffic to each pod.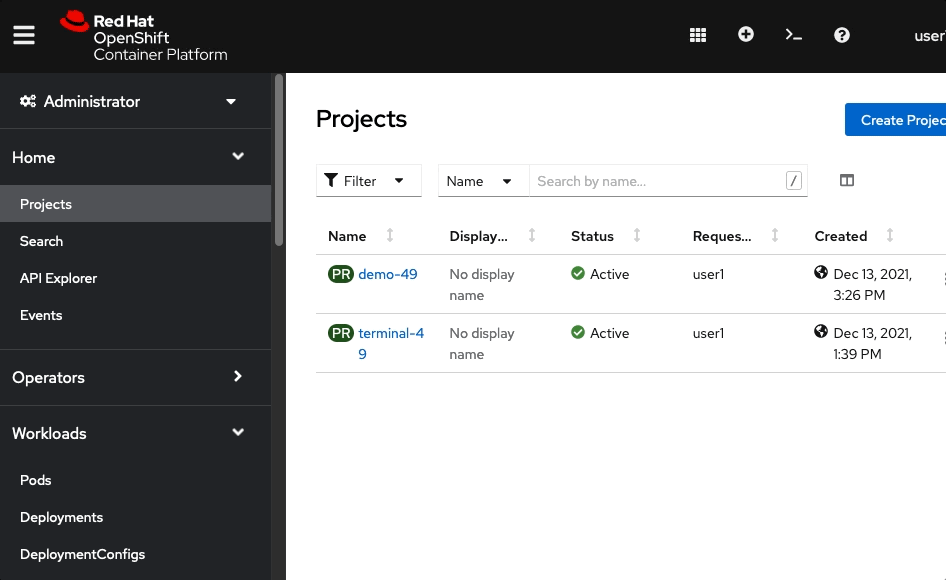 Click the Pods tab, one of the pods (ex: dc-metro-map-X-XXXX), and metrics
Notice that you now have 4 unique webapp pods available to inspect. If you want go ahead and inspect them you can see that each has its own IP address and logs.