Add Test Stage
Add the configuration for the Test Stage below to your pipeline text file.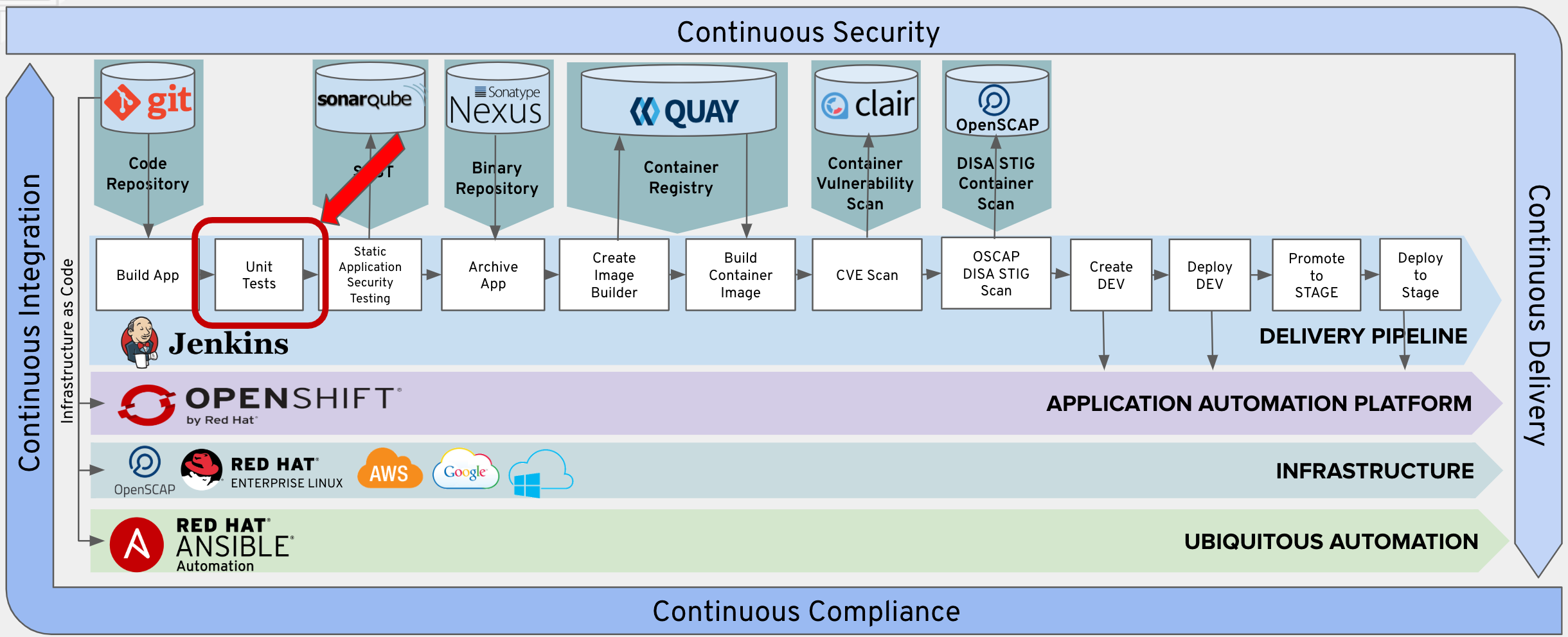 Maven will run the test stage in the life cycle that we skipped at the previous stages.
Maven will place the test results in the surefire-reports folder. The maven surefire-reports plugin allows for the generation of reports for your unit tests.
Append to Jenkins Pipeline Configuration
In Builds > Pipelines > tasks-pipeline > Actions > Edit

Append the text below to the bottom of the Jenkins Pipeline Configuration. Please make sure to append to the beginning of the next line.
    stage('Test') {
      steps {
        sh "${mvnCmd} test"
        step([$class: 'JUnitResultArchiver', testResults: '**/target/surefire-reports/TEST-*.xml'])
      }
    }