Deploy Dev Stage
Enter the Deploy Dev Stage to your pipeline text file.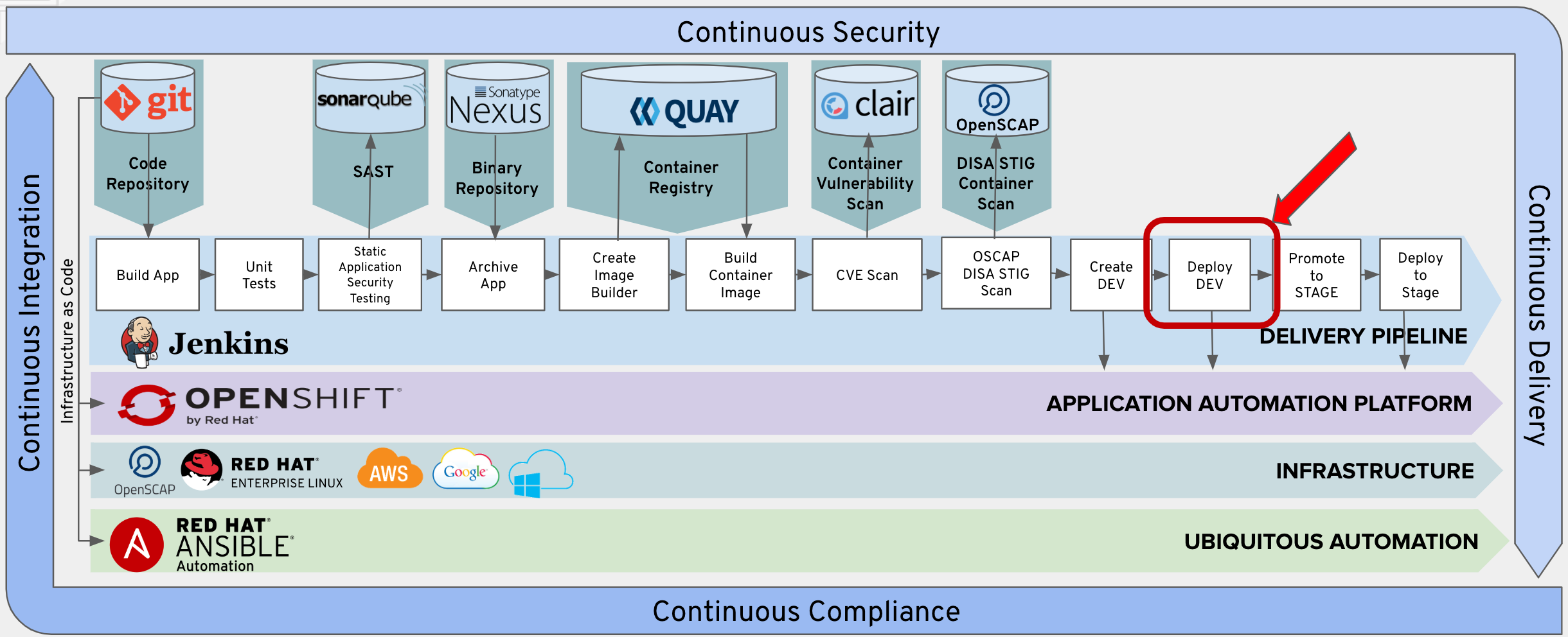 OpenShift deploys the application and it's deployment configuration to Dev as previously defined from the Create Dev Stage.
Append to Jenkins Pipeline Configuration
In Builds > Pipelines > tasks-pipeline > Actions > Edit

Append the text below to the bottom of the Jenkins Pipeline Configuration. Please make sure to append to the beginning of the next line.
    stage('Deploy DEV') {
      steps {
        script {
          openshift.withCluster() {
            openshift.withProject(env.DEV_PROJECT) {
              openshift.selector("dc", "tasks").rollout().latest();
            }
          }
        }
      }
    }