Exercise 1.10 - Explore Catalog Configuration
Log in to CloudForms using the admin account (if not done already).
Explore Catalog Configuration
Select Services → Catalogs.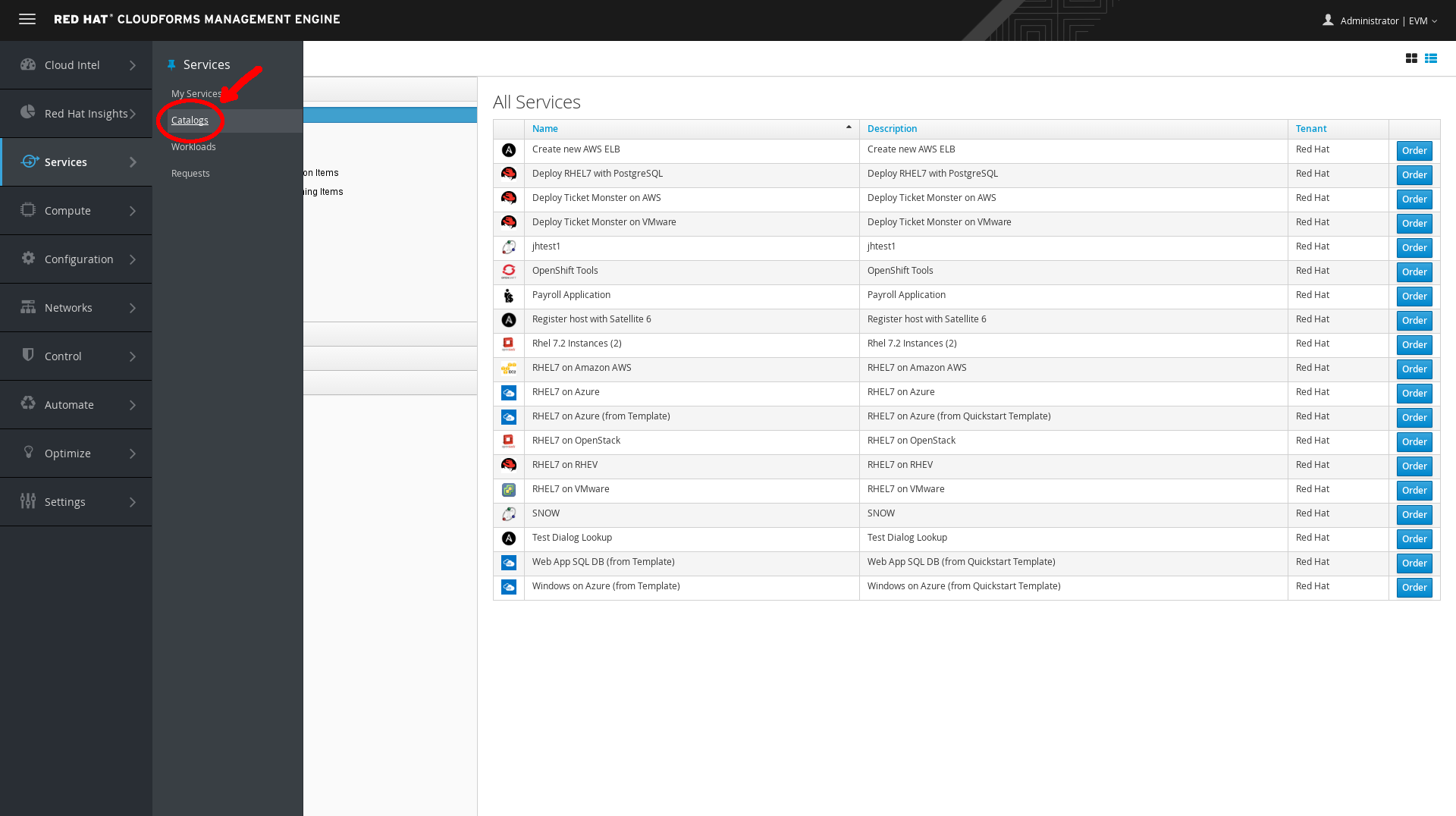 Services Catalog
Select the Catalog Items accordion.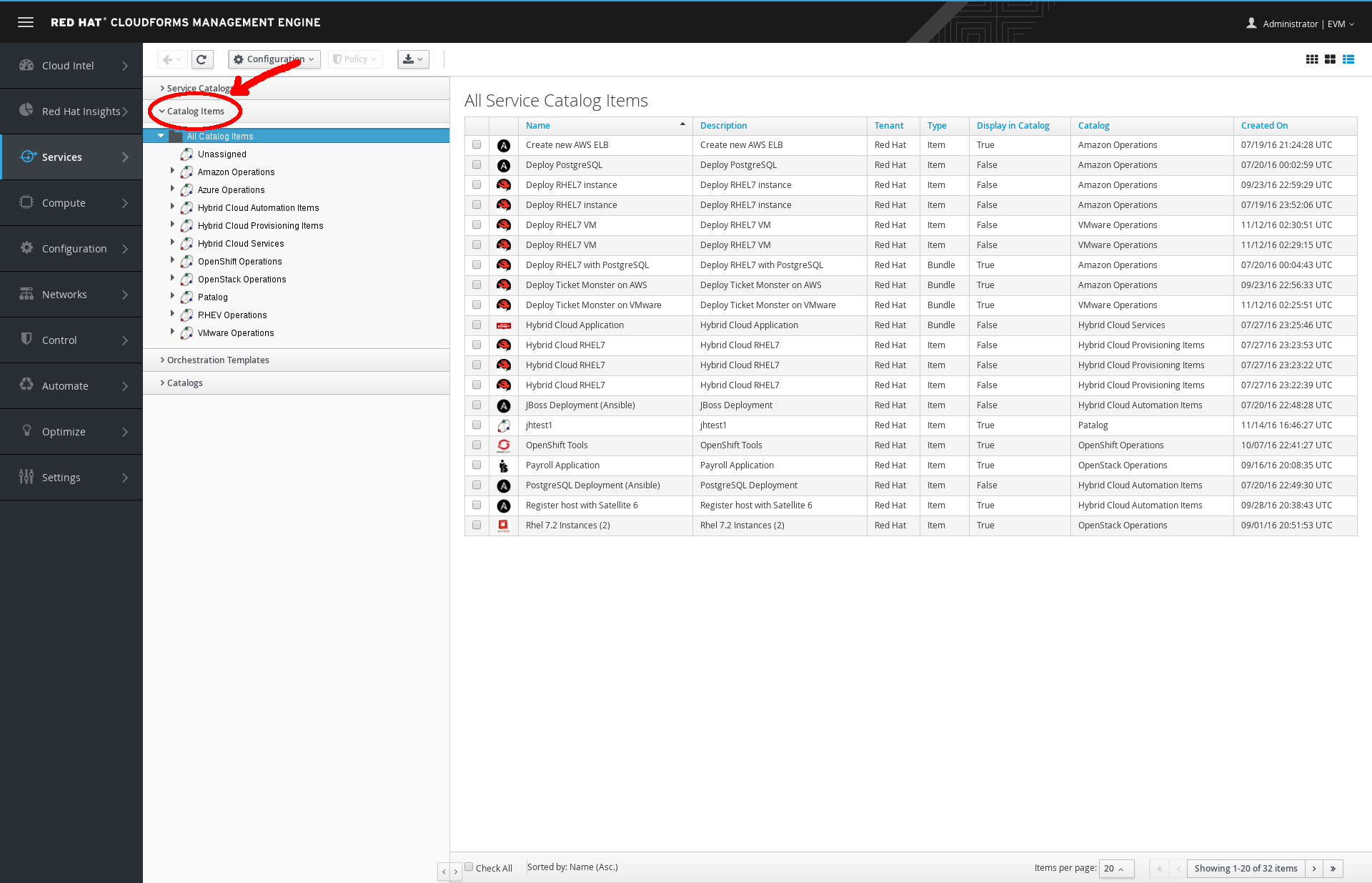 Services Catalog Items
Select All Catalog Items → VMware Operations → Deploy Ticket Monster on VMware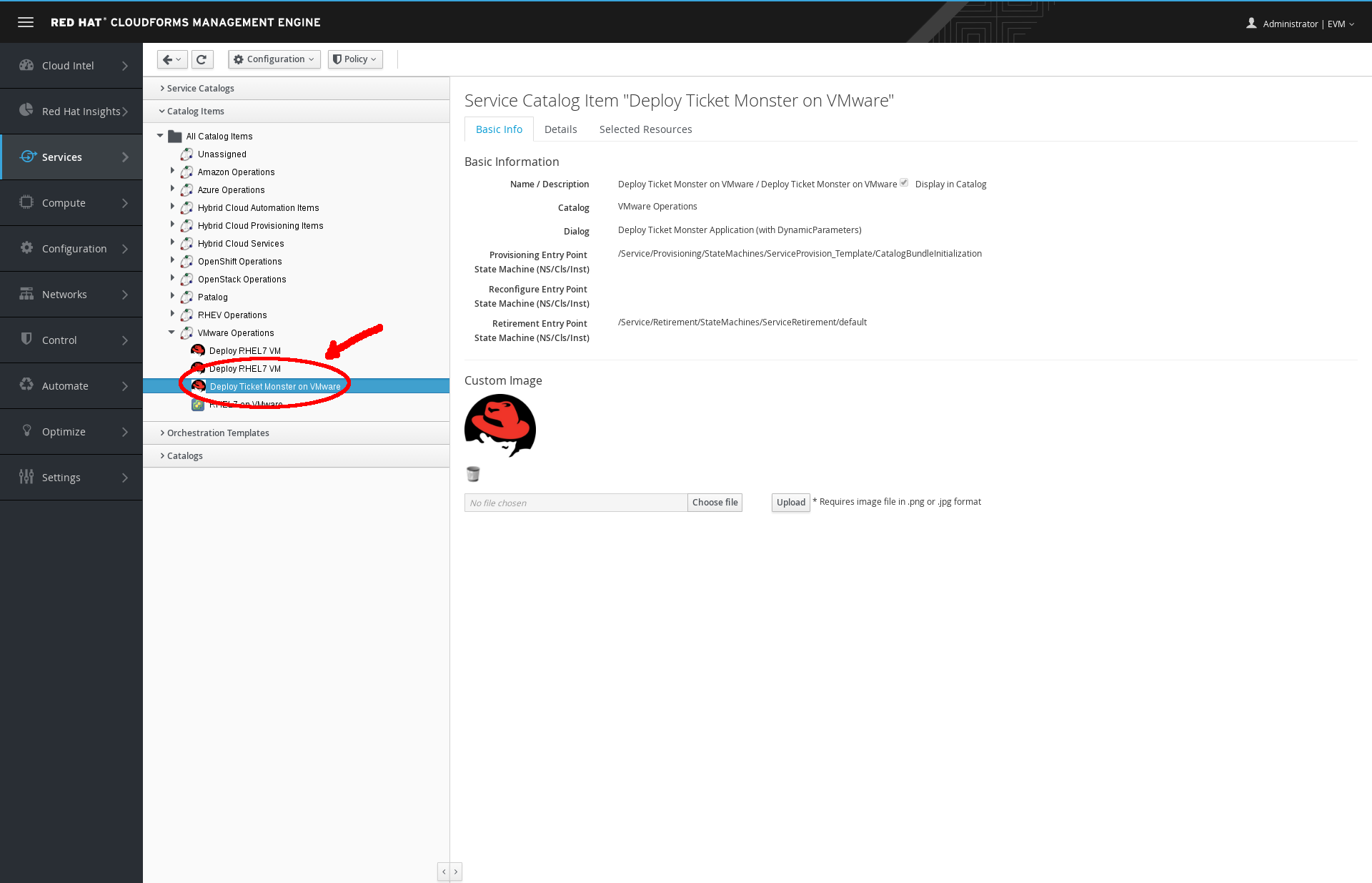 Services Catalog Ticket Monster
Explore the Details and Selected Resources tabs.
In a live environment, this tab displays details about the item the user is ordering.